Only 48 more days until the hubs can leave Ft. Lewis and come home to me and our house. Just wanted to share a few pictures of what I have done with our love nest so far.
This is the bedroom, the actual love nest.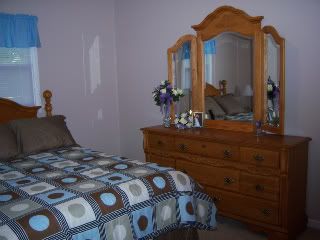 This is the living room minus the couches. Mommy and daddy are giving us theirs but not till they get some new stuff. Notice my sexy pink laptop. Thanks honey.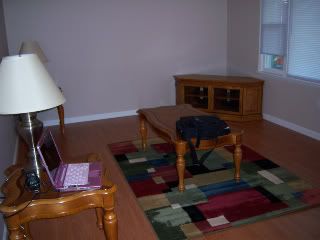 Dining room.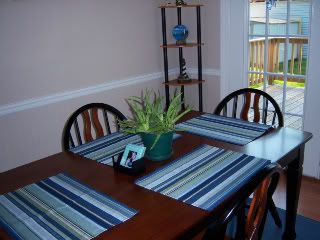 Picture of my hero by the front door.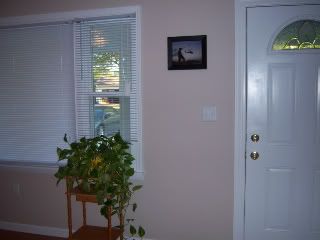 Everything is coming together nicely I think. My brother and I are supposed to bring a bed over tonight for the spare bedroom. Mom and I planted a bunch of stuff in the landscaping over the weekend. I'm getting estimates for the rock in the landscaping... well they were supposed to call me yesterday.
I just know that Matt will love it. I cannot wait to make our house our home.