I don't really know how to beat around this bush and tell you my secret so I'll just come out and tell you.
I'M PREGNANT.
As in 11 weeks pregnant.

I don't really know how it happened, I mean I know how it happened but I didn't think it would happen.
TMI alert
- I never had my period after I had a
miscarriage
. I peed on a stick before we went camping at my grandpas, which would have been about the time I should have had my period. I didn't pee a lot though. It said I wasn't pregnant.
So I didn't think anymore about it until a month or so later when I still hadn't had a period. So I took another test and it said I was pregnant. Unless it was the immaculate conception, I knew the date and I was 7 weeks at the time. (Vacation. Scamper. Just in case your wondering.) 7 weeks was a lot farther than I made it the first time.
I had blood work done. Everything looked good except my progesterone was a little low. But they gave me some pills to take for that.
I didn't get in to see the doctor until last Wednesday. And actually I just saw the nurse. She didn't really tell me a lot. Except not to eat a lot of bologna, by the way I hate bologna, and some other random stuff. She didn't try to find a heartbeat or anything.
Anyway, I pretty much demanded to know more. I was still pretty scared at this point and still am actually because of what happened the last time. So she scheduled me an appointment for last Friday for a sonogram.
Matt took off work and went with me. We saw the baby. It was moving. And it's heart was beating. And it has two hands and two feet. It's head is a little big but everyone says it's supposed to be and that it will grow into it. But big head or not, we are thrilled and trying to stay optimistic. The nurse thinks I'm due May 7th.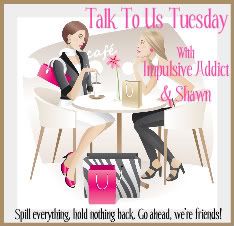 I go to the doctor Friday and I'm hoping he will tell us that everything should be okay. If you pray, please say a prayer for Baby Button.