Saturday, Matt and Vinnie went camping with my parents. Aubri and I went to visit. I swear I packed half of her room for a 6 hour visit. I mean, how do I know how many outfits, blankets, and diapers she'll need? It almost all fit into one diaper bag.
Chilling in the stroller
When we got home Saturday night, I fed her a bottle, rocked her ni-night and tucked her into bed. My re-enforcement stayed at the campground so it was up to me to take care of her. (It was good practice for Matt's next drill weekend.) She's actually I good sleeper for a newborn, from what I've been told. She usually sleeps four hours at a time at night. I woke up once with her in the middle of the night and then again early in the morning.
By the way, I sleep about a thousand times better now than I did when I was pregnant. Yeah, she wakes up hungry and wet, and I look at her all the time to make sure she is okay but I still sleep better than before. So, that "sleep now because when the baby gets here....." is a load of garbage.
Sunday was my first Mothers' Day to a real child. Matt has always made me feel special on Mothers' Day for being a momma to our pups but this year was different.
When Matt got home, I got to take a three hour nap. Yay for naps!
He also got me a gorgeous ring. It has mine, his, and Aubri's birthstone. Lucky for me and her, her birthstone is diamond. It's perfect!
We didn't do much Sunday. We both got a nap in and turned down a couple visitors. It was actually a perfect day.
Yesterday, Aubri had her two week check-up at the doctor's office. My mom came over in the morning and let me go shopping. I got her a new pretty little dress to wear to the doctor.
Aubri in her pretty little dress.
We have a thumb-sucker.
Getting dressed is hard work for a little girl.
She weighed 7 pounds 6 ounces at her appointment. Which, he said is right where she needs to be. She lost about half a pounds after she was born, which apparently is normal. She now weights two ounces more than when she was born.
The doctor checked her out good. He said she is perfect and that she's a pretty baby.
Today is my brother's/Aubri's favorite uncle's birthday. We are going over to his house tonight for a cookout. Hopefully, we can get there without taking half of her room with us this time.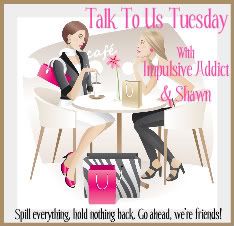 Hope you all have a great week!